Wouldn't it be great if ALL dogs could be this comfortable? Today, I'm writing about a couple of dogs who are looking for that opportunity. Our local animal rescue,
Waggin' Tails Shelter
, has several dogs that are looking for a new forever home.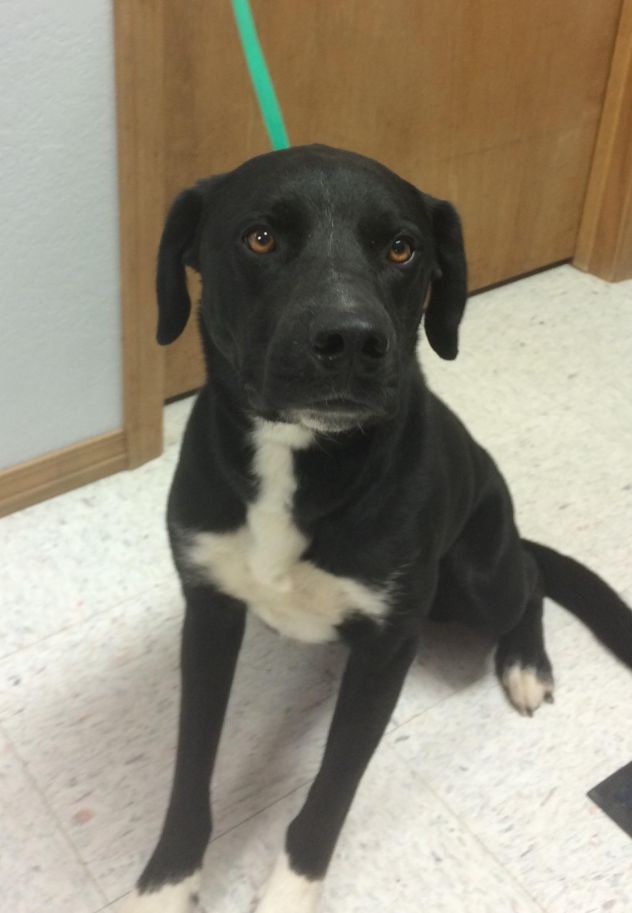 Take a look at this sweetie! No longer a puppy and already trained, he's ready for a job. This is Jack. He's an adult labrador retriever mix who is about 3 years old. He weights 53 pounds.
His owner could not keep him, and wanted him to be safe while a new forever home was located for him. That's how he wound up with Waggin' Tails in Torrington, Wyoming.
Waggin' Tails staff write this about Jack;
"Jack has a quiet personality, and has some obedience and crate training. He would be a great running partner. He has some shelter friends, but would like a home of his own."
"He bonds very quickly and would have been the perfect service dog. He gets along with all dogs and cats and kids and probably ferrets and rabbits (I really don't know that). He will climb a fence and is amazing at it, so a good agility program would do him wonders. His obedience is amazing. He just wants people around, but he kennels very well and will stay in a kennel. He has had advanced obedience training and likes to show his skills."
If you're looking for a new best friend, somebody to do stuff with, don't miss out on this boy!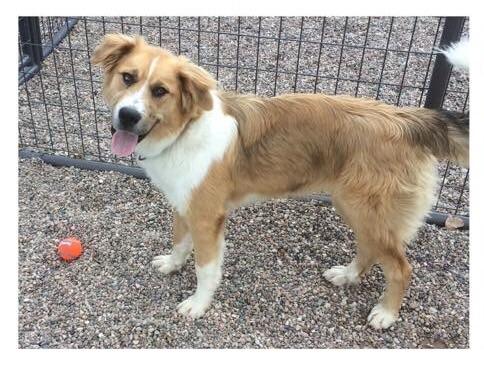 Doc is big fluffy boy who was found as a stray. He's a shelter favorite!
Not much is known about his history, but they guess he is about a year old and a Saint Bernard/Great Pyrenees mix. He has the double dew claws to back up that theory. They say he weighs about 50 pounds.
Doc is housebroke and will sit, stay, come and wait for his food.
Doc is an active boy and needs a family that will spend time with him using up that boundless energy. Older kids would be best since he's such a rambunctious boy. A large yard and a lot of exercise would be fantastic!
Today, we're joining the Tuesday's Tails Blog Hop.